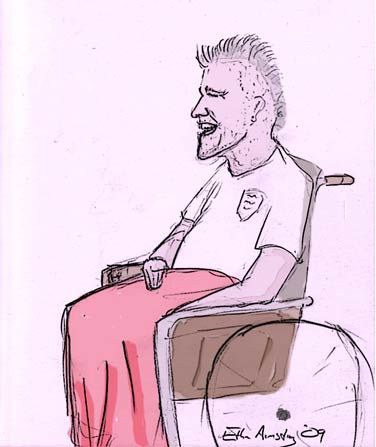 I find myself asking it all the time: how old is that player? My last such quandary was over Arshavin (older than I would have guessed). Before that it was over Jovetic (younger than I would have guessed). When I' m looking up a player's age for an article or to settle a bet or for the hell of it and a date before 1980 pops up, my initial reaction is: "Wow, he's getting old…"
But wait… I was born before 1980 (by nine months). I'm not getting old. Am I??
I was watching an archived match between Chelsea and Liverpool yesterday from 1997. After Chelsea fell down to ten men, Ruud Gullit was subbed in for a well-coiffed Gianfranco Zola. The commentator made a remark about Gullit's age as if being 35 was, well, remarkable. Later when Chelsea were backtracking, he commented that Gullit didn't seem to be getting back quick enough. Was it his age? pondered the announcer.
Was it his age? I looked at Ruud Gullit: he was five years older then than I am now. Fit. Agile. Still able to do things on the ball that I could maybe pull off with endless practice and only on a Playstation3. And this was a man at the end of his career as a football player. The announcer made it sound like he was ready for an oxygen tank and a wheelchair.
Conversely, it's strange to think that Cristiano Ronaldo is only 24 and Lionel Messi is 22 when they've each accomplished so much in their lives so far. Ronaldo signed his first professional contract at age 10. Messi played with Newell's Old Boys from age 8 until he joined Barca's U-14 squad in 2000. These guys are really still kids and they are at the height of their abilities and soaring at life.
I put these things in context/contrast with/to my own life and condition. I'm a writer. It's not unusual for our careers to get going at age 30 (or later). And, whether anybody's reading or not, I'll probably still be writing up until the day I lose the mental skills needed to form a sentence. And so even knowing how young these guys are when they become professional footballers doesn't take the edge off how strange it feels to be calling them "old" when they hit their thirties.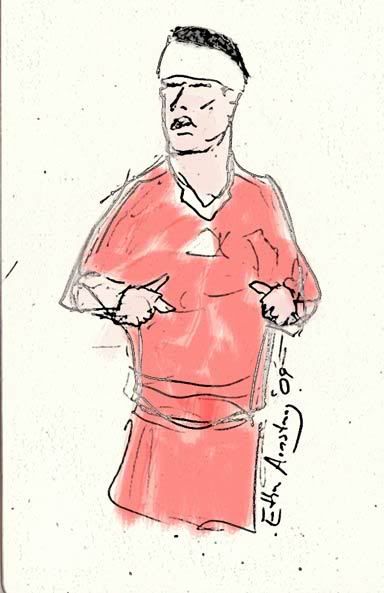 I've been thinking about this kind of thing as I watch Jamie Carragher get another year older. He was in that archived Chelsea match as well. In 1997 Carra was 20 years old. Fresh and vibrant. A gleam in his eye for the future. Plenty of career ahead of him. Now he's 31 and we're talking about "is he too old?" He's a year older than me and we're asking if his time as a starter is winding down.
We look at Giggs (35) and Beckham (34) as elder statesman in this sport. We are tempted to cart David James(39) off to the lab and stick him under a microscope and see what keeps him going, as we might have done with Sheringham and Maldini before they each retired in their 40s.
Even Michael Owen WHO IS ONLY TWENTY-NINE is portrayed like he's fighting the wrong-end of the battle with age. (Although, in his case, the many injuries have surely sped up the aging process – if only through our perceptions.)
Players like Carragher, who has given more than a decade of service and made upwards of 500 appearances, are becoming  a rarity. That one-club player who seems to keep going and going.
And so it is hard to let such a player go. It's hard to think of football without David Beckham or Michael Owen. Of Liverpool without Jamie Carragher. United without Giggs. Chelsea without Terry. Real without Raul. And so on.
But ultimately these are short windows we're looking at: these sporting careers. These guys get noticed when they are teenagers, dazzle us for a decade or so at the top level if we're lucky and then slow it down and often retire at an age when most of us probably have barely established tenure in whatever field we call our own.
Then again, if we believe advertising, popular film, rock/pop stars etc: being in your early twenties is what it's all about. Right? Maybe these athletes have simply learned to be in sync with the outrageous time-frame of popular culture. It's better to burn out (or blow out a ligament) than to fade away?
God, I hope not.
Old Man Armsrong (b. 1979) signing off.