Thankfully, the Serie A is back in action after a well deserved holiday. Week 18 saw the possible revival of Hernan Crespo at Inter. He came on in the 68th minute and set up Zlatan Ibrahimovic's point salvaging goal in the 77th minute versus a feisty Caligari side.
Genoa continued their march toward a Champions League spot with an impressive 3-0 victory over Torino. Playing without their talisman Diego Milito, 5th place Genoa managed to move to within 2 points of 3rd place AC Milan.
Il Rossoneri were involved in a scintillating 2-2 draw with AS Roma. The duel between Il Rossoneri and Il Giallorosso turned into a duel between Milan's Alexandre Pato and Roma's Mirko Vucinic as both men scored twice for their sides with the Serbian equalizing in the 72nd minute to give the home side a share of the points.
Juventus & Napoli gained points on league leading Inter with 1-0 home wins. La Vecchia Signora got a 34th minute free kick golazo by Alessandro Del Piero to beat Siena and Napoli saved the drama for the 80th minute with a goal from Christian Maggio to beat Catania.
Here are the results from Week 18 in the Serie A:
Genoa 3 – 0 Torino

GEN: Biava (18′), Jankovic (48′), Motta (84′)
Inter Milan 1 – 1 Cagliari

INT: Ibrahimovic (77′)
CAG: Acquafresca (66′)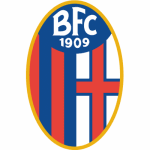 Bologna 1 – 1 Chievo

BOL: Di Vaio (45′)
CHI: Pellissier (44′)
Fiorentina 1 – 2 Lecce

FIO: Melo (24′)
LEC: Giacomazzi (6′), Castillo (28′)
Juventus 1 – 0 Siena

JUV: Del Piero (34′)
Napoli 1 – 0 Catania

NAP: Maggio (80′)
Reggina 2 – 3 Lazio

REG: Corradi (4′), Cozzo (63′)
LAZ: Pandev (14′, 22′, 76′)
Udinese 1 – 1 Sampdoria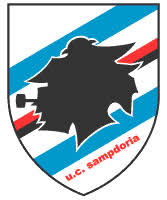 UDI: Domizzi (62′)
SAM: Delvecchio (57′)
Palermo 3 – 2 Atalanta

PAL: Miccoli (22′), Bresicano (39′), Cavani (81′)
ATL: Floccari (66′), Pinto (78′)
AS Roma 2 – 2 AC Milan

ROM: Vucinic (22′ & 72′)
MIL: Pato (48′ & 53′)