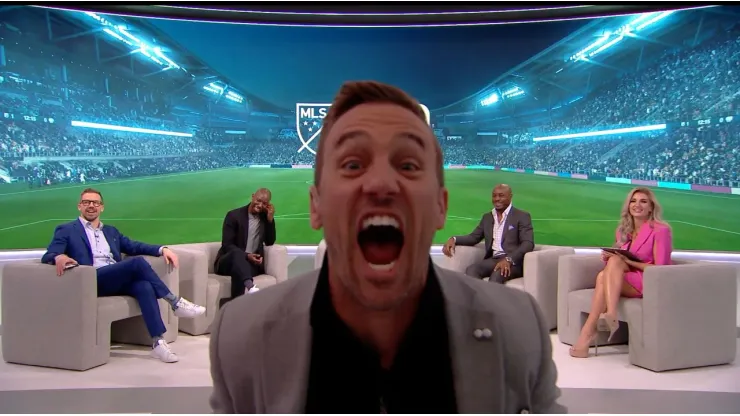 Apple's 10-year streaming deal with MLS has begun. From the opening weekend, we sat back and watched MLS Season Pass in all its glory. No blackouts. Exceptional picture quality. Several excellent commentators. And an entertaining night of soccer. It was an enjoyable weekend to review the MLS Season Pass coverage in full.
It was a tiny microcosm of what is going to be a long MLS season. However, we got enough of a glimpse from opening weekend to see what MLS Season Pass is like, what can be improved, and what we find frustrating.
A solid foundation has been created
MLS Season Pass is a major upgrade over the league's previous media offering. First, MLS Season Pass offers a single point of access to bring you every single game. In the past, viewers had to wade through an alphabet soup of different places where games could have been shown. Now, it's simple. There's one location that has every game.
Second, there are no blackouts. Getting rid of the cumbersome restrictions due to regional sports networks was infuriating, so we're glad to see the end of that. Third, the picture quality is 1080p and superb. The visuals are clean, with a simple Apple TV logo in the top right corner, and a simple but elegant score bug near the top left.
Now, let's get into the specifics.
Tumbling head-first into MLS Season Pass
Tuning in to Saturday's coverage, I found myself trying to understand the viewer experience, and the flow of programs. I immediately went into a stream of one of the specific games I was interested in watching, expecting to see a live pre-game segment, but it took me directly into MLS Countdown, the pre-game show with Liam McHugh, Kaylyn Kyle, Bradley Wright-Phillips and Sacha Kljestan.
No offense to the MLS Countdown crew, but none of the stories they were discussing were of interest to me. So I went on the hunt again for live, pre-game coverage direct from the stadium. None existed. The only piece available was a pre-recorded segment that didn't hold my attention.
Throughout the night, I found myself "channel surfing" to specific games, and then returning to the MLS Countdown crew who had morphed into the MLS 360 whip-around program. Personally, I would prefer a stream that had MLS Countdown, MLS 360 and MLS Wrap-Up combined into one instead of clicking back and forth between the different options.
Eventually, I found my rhythm which was relying more and more on MLS 360, and then switching to the live games during commercial breaks, and returning to MLS 360 a few minutes later.
Whip-around show needs a lot of work
There's no doubt that MLS 360 is the centerpiece of MLS Season Pass. It's where most attention is focused on a game day. It also has the potential to be the biggest selling point to showcase the league and the benefits of subscribing to MLS Season Pass.
However, it's not there yet.
It's still early days, so aspects may be tweaked, but MLS 360 doesn't capture the excitement of the league. Simply said, the show is way too talkative. We're watching MLS 360 to see the action from across the league as it happens. We're not tuning in to hear pundits talk incessantly — as games are happening — about who's going to win MLS Cup, or related topics. To us, the viewers, that's distracting. It takes us away from the very reason we're watching the show. And it creates a "brick wall" between the games and the viewers.
With the whip-around show, we want to see what the best of MLS is. We don't want to hear talking heads. If the league is as fun as MLS writers say it is, show it to us. Honestly, we don't need to see the talent unless nothing is happening, or if it's halftime, pre-game or post-match. Instead of being like the FA Cup whip-around show on ESPN+, which suffered from similar problems, MLS 360 needs to be more like Goal Rush and The Golazo Show.
With MLS 360, the hosts and analysts need to get out of the way, both figuratively and literally. We want to hear the announcers calling the goals instead of the pundits talking over them. Also, we don't want to see their backs as they occasionally face the screen (see below).
MLS 360 could become the best thing MLS ever created. It gives neutrals the opportunity to see how entertaining the league is. In fact, MLS 360 makes MLS more watchable. Collectively the highlights of all of the games put together into one show makes the viewing experience more entertaining. And it's completely live and unpredictable, which adds to the excitement.
Seeing the thrilling endings to the games between Atlanta-San Jose, DC United-Toronto and Austin-St Louis was so much fun to watch. It's a taste of what MLS 360 can be. And the best part about it? It encourages viewers to watch even if their team isn't playing. That has been a huge hurdle for MLS in the past in getting people to care about watching the league as a whole, and overnight this solves that.
MLS 360 has a Taylor Twellman problem
What's intriguing about MLS 360 is how much of a difference Taylor Twellman made to the show on Saturday night. You could cut the show into two halves. Before he arrived on set, and the difference he made once he appeared. Without any shadow of a doubt, Twellman injected far more energy and rapid fire conversation into the show.
Twellman only appeared on the show Saturday night because the MLS game in Los Angeles was postponed due to weather. However, MLS executives need to figure out a way to either clone Taylor, or have him appear on the show more often because without him, it was nowhere near as good.
If MLS improves the show, MLS 360 may become appointment viewing for soccer fans on Saturday nights. Even better, it's possible that viewers may watch for more than two hours. For instance, the show starts at 7:30PM ET, and continues through the night until after midnight ET. As long as the games are engaging — and I don't mind the commercial breaks — viewers can watch through the night as games kickoff at 7:30PM local time from the Eastern, Central, Mountain and Pacific timezones.
MLS Season Pass coverage review
Speaking of kickoff times, MLS is up to its old tricks again with games not starting at the scheduled times. In the past, we could have blamed it on the TV networks. But now there is no excuse. Start the game at the kickoff time like every other soccer league does, please.
It's still early days for MLS Season Pass, so I'm sure a lot of the technical gremlins are going to be fixed. But there were several issues with audio throughout the night. Inter Miami, who we've criticized a lot recently, had the majority of the issues. The home radio announcers sounded like robots for portions of the game. Audio from Kieran Gibbs was barely audible pre-game. Also, we heard a hot mic several times during the night where private conversations could be overheard by mistake.
For a franchise that is actively trying to sign Lionel Messi, the organization's lack of attention to detail is concerning.
Speaking of concerns, before the 2023 MLS season started, our number one concern about MLS Season Pass was the negative impact of FOX Sports. Unfortunately, that concern came to fruition on Saturday in an unprofessional way.
For Saturday's opening game of the season, both FOX and MLS Season Pass televised the same game separately. MLS Season Pass' pre-game coverage looked like a million dollars. FOX's coverage looked like it was created in a college dorm with a backdrop that resembled a wrinkled shower curtain.
As I wrote last week,
The irony is that not only did MLS' own coverage of the game look better than the one on FOX, but MLS' own commentator duo of Keith Costigan and Maurice Edu also work for FOX Sports. Nevertheless, MLS does a better job at showcasing FOX's talent than FOX does with its own employees.
To be frank, FOX is an embarrassment to the soccer broadcasting industry in the United States. Since they began, they have televised almost every single major soccer league and competition at one time or another. And remarkably, they have somehow managed to screw up every single one of them.
Unfortunately for MLS, FOX Sports were the only ones who stepped up to be a television partner with the league. FOX's coverage of MLS is so bad, though, that it may end up encouraging more viewers to sign up for MLS Season Pass. Sometimes unintentional consequences pay off.
Elsewhere, the MLS Season App user interface needs work especially when it comes to making it easier to find games on-demand. We've also identified an issue that happens to Android users who are unable to avoid spoilers.
In summary, Major League Soccer isn't perfect, by any means, but at the end of the day, we can all agree that it is soccer, and we as soccer fans can at least give MLS Season Pass a chance.
It's not for everyone, but MLS Season Pass has a lot going for it.