Before we go on with the Team Of The Week, our thoughts & prayers are with those that were affected by the tragic earthquake that hit L'Aquila on Monday. I spent the summer of 2002 in L'Aquila, its a beautiful place with friendly people, keep hope that more survivors will be found and that the town will recover quickly.
This past weekend saw the resumption of play in the Serie A. The Team Of The Week made headlines and/or played matches the weekend of April 3 -5. The winner is:
Associazione Calcio Fiorentina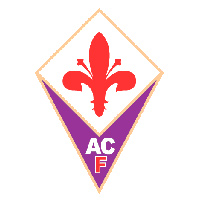 I Viola kept their hopes alive for a Champions League spot with a big 2-1 road win over Atalanta. Fiorentina had to wait till the 89th minute to get the 3 points when Alberto Gilardino scored to give Fiorentina the victory. I Viola were without injured star Adrian Mutu but still found a way to win and with Genoa and AC Milan winning Fiorentina needed the victory to keep pace. The Florence side are 2 points back of Genoa for the last Champions League spot.
For their important road win, Associazione Calcio Fiorentina are the Serie A Team Of The Week for Giornata 30.